Make no mistake, the moves afoot to ban hunting in Britain have very little to do with animal welfare but everything to do with class warfare. It is nothing less than a clash between those who believe civil society must be tolerant to those who share different minority views and who wish to freely associate in the pursuit of a beloved activity… and those who believe that state and violence backed political interaction, rather than society and voluntary social interaction, is the core around which all activity must revolve.
The class warriors of the Labour and LibDem Parties, and a few statist Tory confreres, wish to regulate notions of free associating civil society out of existence and replace it with a regulatory democratic state in which no aspect of rights or affinity are beyond the reach of regulatory politics… nothing less than an intolerant dictatorship of the political plurality.
Well a bunch of people met in front of Parliament today who said that regardless of what the bigoted class warriors of Westminster say, they are not going to cooperate.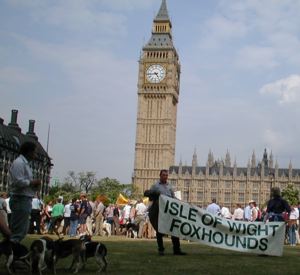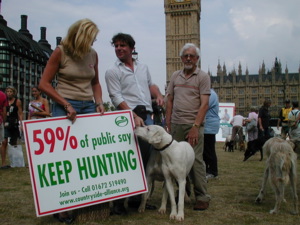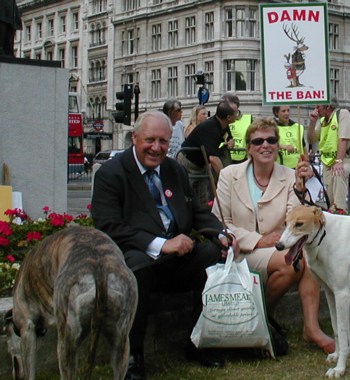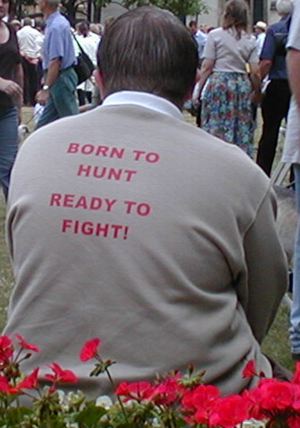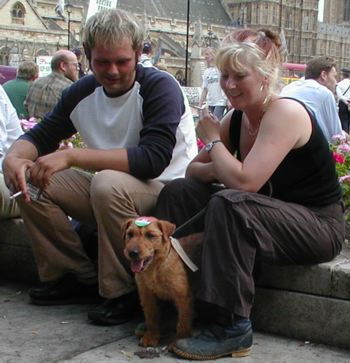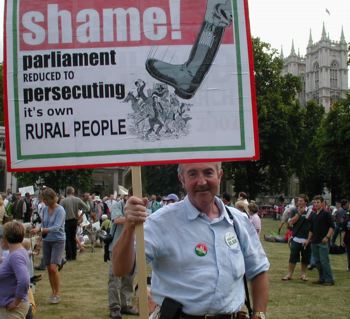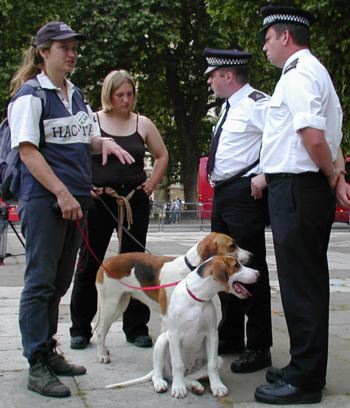 The class warriors are not 'progressive' at all… they are in fact the heirs to a view of the role of the politics which in days gone by used law to oppress other despised minorities, such as homosexuals or Roman Catholics. They are just hate filled sanctimonious collectivist bigots.
(the photos taken today courtesy of The Dissident Frogman because my camera is knackered)