As usual, it starts with a scrum of bloggers descending on the beer and chili…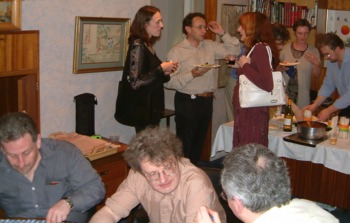 Glug, glug, munch, munch
Shockingly, many of the bloggers discussed… BLOGGING!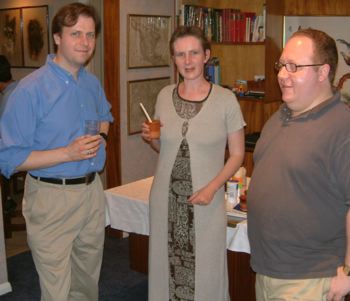 Patrick Crozier, Natalie Solent, Stephen Pollard
Eventually numbers and the need to smoke causes the proceedings to explode out into the garden. Many curses were uttered at the people responsible for the absence of Andrew Dodge and Sasha…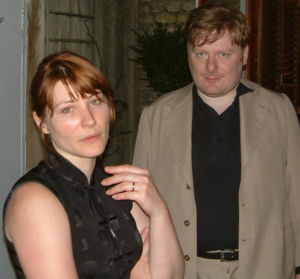 My… what big eyes you have!
Much beer was consumed…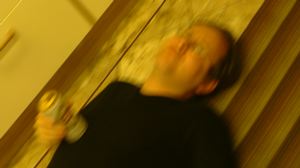 I was only resting!
It is now 02:30 in the morning and strangely, people are starting to demand more chili!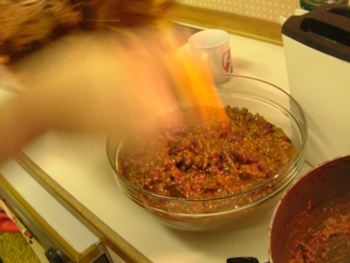 Why aren't you people tired yet? Will it never end???
Update: Over a dozen of the hard core are still here…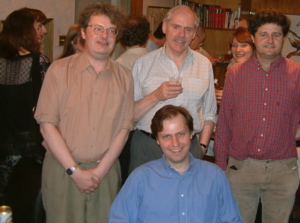 The Transportblog Team: would you buy a train ticket from this lot?
Nearly 04:00 in the morning and at least one intrepid blogger has passed out in The Comfie Chair…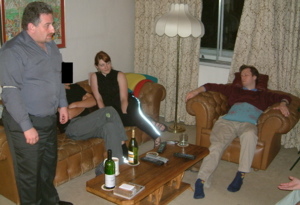 Don't you people have blogs to write for?
DissidentFrogman's face is censored to protect the guilty
Final update: The grizzled hardcore diehards finally staggered off into London's cold morning air at the first warning glow of daylight, a few minutes past 05:00 this morning…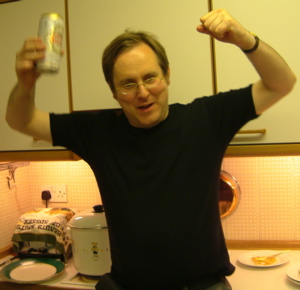 Another highly successful British Blogger Bash!