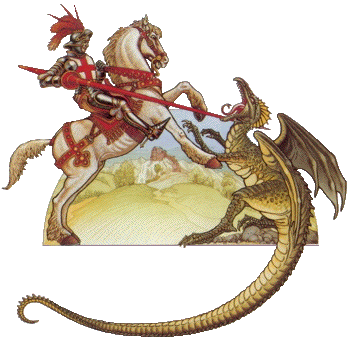 Cry "Blog for Harry! England and St George!".

(with apologies to William Shakespeare)
I hope to see many of the Samizdatistas at the St. George's Day party tonight on the Thames. If anyone spectacularly misbehaves, or turns up looking particularly hot in a little black dress (no, not you David), I will try to get incriminating photos posted as soon as possible.