To all intents and purposes, the war has been over for a few days now, bar the shouting. Oh sure, incidents like the sabotage of the arms dump earlier today are going to be a problem for quite some time to come, so it is not exactly 'Miller Time' just yet, and I fully expect a few 'messy days' ahead. The war, however, is over and the police action is beginning.
What I am interested in is, from a purely military point of view, what went right and what went wrong? Which weapons performed as advertised and which did not? Which systems and organisations did better than expected and which did worse? Was 'shock and awe' a Terrible Swift Sword or a damp squib… or bit of artful misdirection? Can we start trying to pick through the propaganda and extract the signal from the noise, or is it still too soon?
In short… it is time for those who are interested in such things to start trying to figure out what the text books are going to say about this war in 5 years time. For example, there is some interesting stuff on Intel Dump, such as some discussion of the 11th Aviation Regiment's repulse near Baghdad. As significant military set backs like that were so rare, the ones that happened will no doubts be analyzed to the point of obsession. Similarly there have been some spectacular images of just how tough the A-10 Warthog proved to be even after a severe pounding.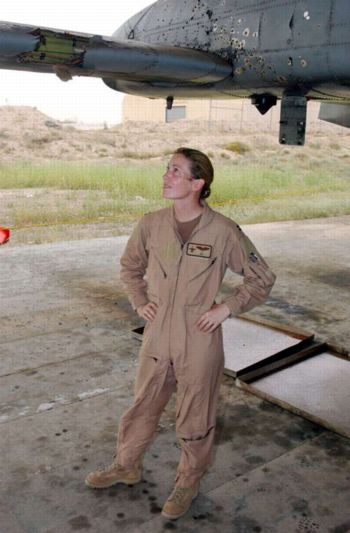 Hard as nails… the aircraft is pretty tough too
So… who has some good links to reports to contribute? Leave a comment!