The Jemaah Islamiyah organisation, which is part of the Al Qaeda network, has killed around 180 people, mostly Australian, American and British tourists in the Indonesian holiday resort of Bali. I have been to Bali myself and it is a glorious place. Although Indonesia is the worlds most populous Muslim nation, Bali has a majority Hindu population.
People are already asking what can be done about the 'root causes' of this horror. Well sometimes the 'root cause' of violence is a justified struggle against injustice. To deal with the 'root cause', one should therefore work to remove the injustice. But sometimes the 'root cause' of violence is the unjustified defence of a collective order against those who would reject it. In such cases the way to 'mitigate' that violence is by putting a 7.62mm hole in the head of those who would perpetrate or enable such acts.
Find the people who planned this, the people who carried it out and the people who support them. Find them and you find the only 'cause' that matters. Rip their 'root cause' out by the roots and apply a blow torch. Kill them. I don't give a damn what their grievances are. Just kill them.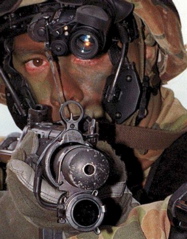 The only rational response