About a year and a half ago, Terence Kealey gave a talk at a Hobart Lunch at the Institute of Economic Affairs arguing that a world without patents would be more innovative. Dr Kealey is a biochemist who is Vice-Chancellor of the University of Buckingham and the author of The Scientific Laws of Economic Research.
It was one of the most interesting events I have been to at the IEA, and the audience was very much split which made for an entertaining Q&A session. I disagreed with Dr Kealey at the lunch, but I recognized there was something to what he said. The lunch was something of a life-changing experience because I have subsequently moved towards his position, though I'm not there yet.
One of the most difficult aspects of thinking about a world with less or no patent protection is that it is so hard to imagine. When thinking about a Britain with a denationalized National Health Service, you can visit mainland Europe or America and see how systems work in other developed countries. Country comparisons aren't so easily available when it comes to patents.
But one market I have written about here recently – that of software – clearly shows that fast innovation can occur without patents, at least in the area of software. If software patents had existed in the US from day one, and if there had been a culture of patenting everything, we might live in a very different world today. We might sit in front of our computers today and see this: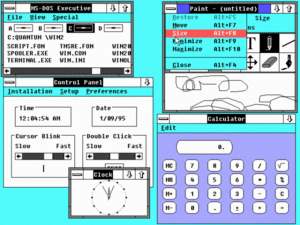 And people would pronounce in public: "Thank goodness that we have software patents. Just as property rights in physical property enables economic development, software patents enable software development." And they would post articles to that effect on the internet, known in this alternative reality as The Microsoft Network, which might look like this: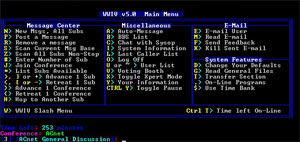 And everyone would be thankful that we have a system that clearly and undeniably promotes innovation.