And none of them is Romney.
Now that Natalie, to whom deep thanks, has done the I-told-you-so posting that I feared I might have to do for myself, by linking to the piece I wrote last week in the privacy of my personal blog entitled Reasons to think Romney is going to win big, I thought I would follow up her posting and mine, by saying why I want Romney to win big.
First, I really want Obama to lose, big. A few years back, someone made up a quote about how America could survive another four years of Obama. It would be plenty tough enough, provided Obama himself was the only problem. But could America survive a longer term future in which it contains, decade after decade, all the people who re-elected Obama? That's pretty much how I feel about Obama winning, this time around. An Obama victory would do quite a bit of harm. But worse, far worse, would be what it meant.
Second, if Obama loses, something bigger and more powerful and more important will lose with him, namely the USA's Mainstream Media. The crowing of these people if Obama were to win would be unbearable. Their humiliation will be exquisite, when Romney, as I now believe he will, wins big.
But third, and by far my most important reason for wanting Romney to win big, is that an Obama win of any sort would be a horrible set-back for the Tea Party, given that the Tea Party has now thrown its considerable weight behind Romney. A big Romney win, on the other hand, will greatly strengthen the Tea Party, and I think that would be very, very good.
The more I learn about the Tea Party and their sayings and doing, the more I am proud of that posting I did here, well over a year ago now, which said that they are Good people with good ideas (a notion confirmed by the commenters responding to this later Tea Party posting I did). It seems that a great many Americans now agree with me. In my opinion this is, politically, just about the best thing that is now happening in the world.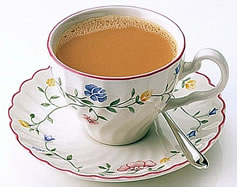 Early last week, in a favourite London haunt of mine, the second hand classical CD shop Gramex, its socialist owner (we are good pals despite our differences – and so we should be given how many classical CDs I've bought from him over the last three decades) announced that clearly nobody in their right mind would consider voting for Romney. I'd vote for Romney in a blink, I responded, instantly. And then I had one of those moments when you find out what you think by hearing what you say. I continued orating, still without skipping any beats. "I would vote for Romney because the Tea Party supports him. They say that the US government does too much, spends too much and borrows too much, and I entirely agree. I'd vote with them." And I'm retro-editing that for fluency hardly at all. Those were pretty much my exact words. I continued, describing the Tea Party as a coalition between Goddists and Libertarians, with both sides setting divisive opinions aside (God and "social libertarianism") and concentrating on their overlap, see above, and I'm totally for it. Yes, I actually said all this, out loud, in a London shop, with strangers present, some presumably (like most in the classical music tribe) of a deeply anti-Romney-ite persuasion. That's how much I meant it!
I considered cutting the above paragraph, and finding a home for it at my personal blog. But I do not think it irrelevant to what I am saying here. There is more to what you think than merely being right about it. There is also the matter of how strongly you feel about it, and how comfortable you feel inflicting it upon strangers. Something tells me that many Americans have recently also turned this particular corner.
Anyway, back to what I think as opposed to how I think it.
Suppose that the Tea Party, in the course of its big confabulation amongst itself just after Romney had been nominated, had followed the Perry de Havilland line and decided that they were going to urge people not to vote for Romney, and instead to vote for, e.g., Gary Johnson, on the grounds that he would, unlike Romney, really cut US government spending. Or for some Goddist candidate of equal fiscal and financial clarity and rectitude, who likewise wasn't going to win, but who likewise might cause Romney to lose or at least to give him a serious fright. Or suppose they had decided to urge everyone to vote for nobody at all. Suppose they had decided, in the words of de-Havillandist commenter "August" (on this) that …
It wouldn't seem too much of a stretch to me to think Wall Street is running the whole show now. Obama got in because he's a compliant tool, but now he's up against one of the finance world's own. They'll lock down the private profit, public risk/losses model and keep making us pay for their mistakes until there isn't anything left.
Suppose that, instead of electing Romney the Even More Compliant Tool, the Tea Party had decided to do everything they could to shaft him, and get Obama to win. And then, having demonstrated their power to break any candidate they did not like, they tried to arrange a candidate whom they did truly like, in 2016.
Well, I can't vote for anyone in this, but I can blog my preferences, and maybe help to shift a few dozen American voters in my preferred direction. So, suppose the Tea Party had said: Don't Vote Romney.
I would probably now be saying that also.
Not because I have a huge loathing of Romney, any more than I now have a huge liking for him. What I do have is a huge liking for the Tea Party. I want the Tea Party to win this election, big. I agree with what they decide. I want the Tea Party to emerge from this election as a Huge Fact about American politics, which any politician ignores at his peril.
For what it's worth, I think the Tea Party made entirely the right decision to go all out for Romney, for reasons which I may or may not expand upon, some other time. But that's not my point here.