I recently had this conversation on Twitter: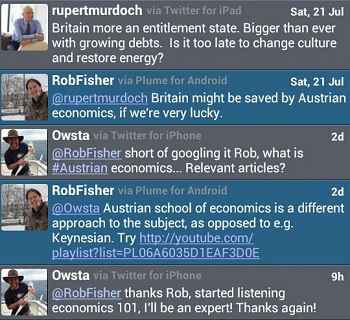 Rupert Murdoch said something and I replied. Someone else overheard and I sent him a link to Madsen Pirie's series of videos about economics. Well, how would you answer that question in 144 characters? Now one more person knows that there is such a thing as Austrian economics.
I am not surprised to encounter people who have never heard of it. "Economists" are presented as a homogeneous blob by the mainstream media. It is nice to be asked about it and to have the answer be appreciated.