I am in Paris, staying with occasional Samizdatista Antoine Clarke.
Photoed out of the Eurostar on the way, the M25 bridge over the Thames: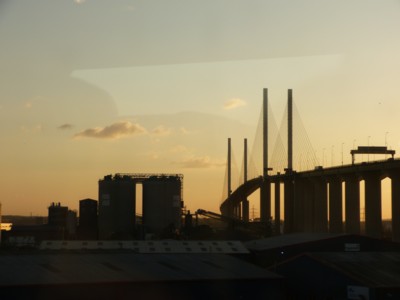 When I got there and after I'd settled in, we went out for supper and then went walking for a while.
Arc de Triomphe: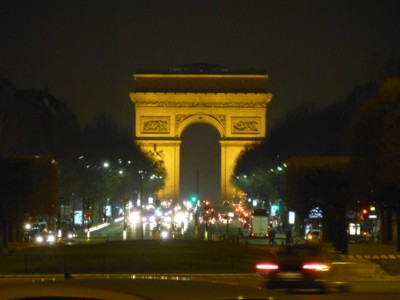 Old internal customs duties office, which ceased functioning in 1943: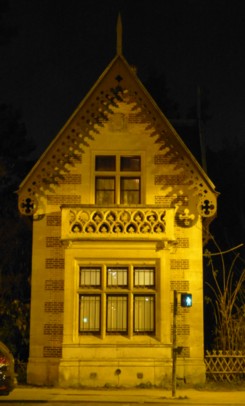 Antoine on Twitter this morning:
Ice cold in Paris … And those nice straight boulevards make wonderful wind tunnels.
Michael Jennings on Twitter:
Brian is having a good time then?
Antoine:
Likes this.
Bastard.
We were going to go out walking today, but instead will be indoors, either at Antoine's home or in some museum.