In a recent article I noted my surprise at the apparent progress made in fusion by the Bussard team and stated I had not heard of them before.
it turns out I was wrong. I did indeed run across them before but the importance did not register so it did not stick in my consciousness. I even have a photo: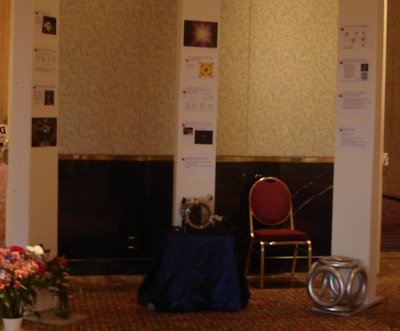 EMC2 exhibit at the 2007 International Space Development Conference in Dallas.
Photo: copyright Dale Amon, All Rights Reserved
In my defense, I am rather occupied with Society management duties at these events so I do not have much unscheduled time to talk to exhibitors.