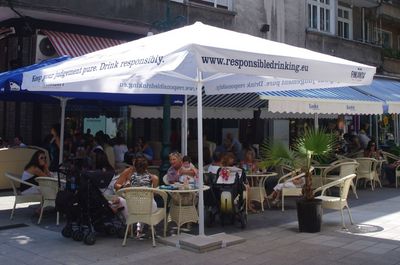 Bourgas, Bulgaria.
Hmmm.. "As the relationship between alcohol and health is a complex one and drinking patterns can differ significantly between countries, our strong recommendation to you is to go to your national website where the information provided is relevant to your own national drinking context and in your own language".
I think that translates as something like "The peoples of Europe are about as likely to agree on what responsible drinking actually consists of as they are to levitate spontaneously to Venus, or to save the euro".
Do drinking contexts have to be national? (Of course not. In my experience, international drinking contexts are often the best). Can I have my own personal drinking context?
Nannying is universal, however. As is the fact that Flash websites suck.