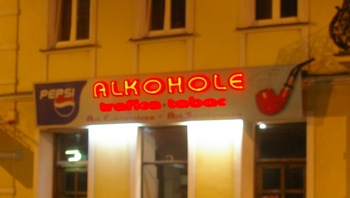 Rzeszow, Poland, April 2010
Yes, I understand that this is actually a straightforward translation of a common word into Polish, but if I ever open a bar, "Alkohole" will be a great name for it.
As it is, I am now in the Ukraine, a little to the east of Rzeszow. Given the closure of most European airspace, I have no idea whatsoever how or when I am going to return to the UK. One option would be swearing.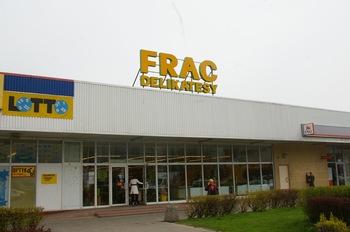 This is also presumably a straightforward translation into Polish?
Another option, and the one I will be taking up, would be to just potter around for a bit. I am in no pressing hurry to return to London, and pottering around in this part of the world is not expensive. I could try and return by surface transport, but crowds and crushes and expenses and sold out trains and ferries do not sound like much fun. I may even head east for a bit. Odessa and Crimea sound interesting.